Project Snapshot
Flying Spud Lead
Berminghammer RC Drill
Vibratory Hammer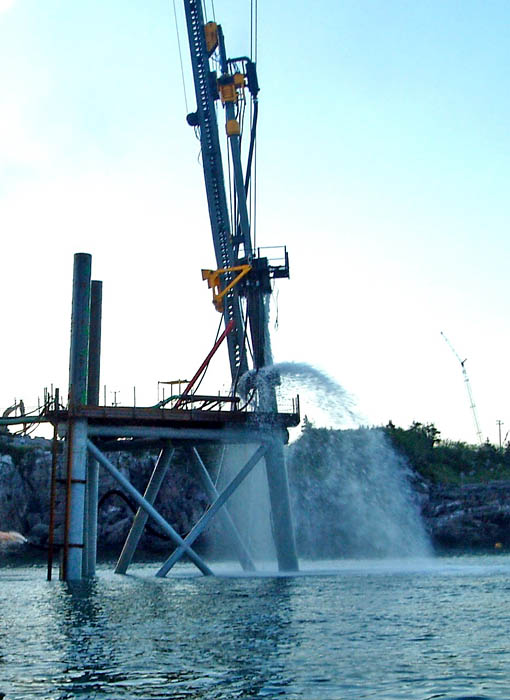 When the Kiewit/Weeks/Sandwell JV needed to install high capacity rock socketed piles for the construction of Canaport LNG's state-of-the-art liquefied natural gas terminal in Saint John, New Brunswick, they counted on Bermingham's extensive experience as both a marine foundation contractor and equipment manufacturer.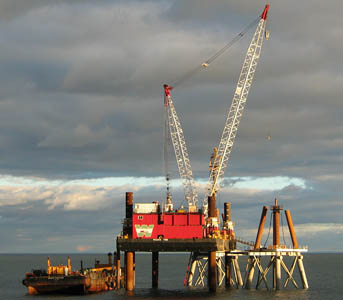 Permanent jackets were utilized to position 36-inch pipe piles which were vibrated through the overburden and impacted into the rock before being rock-socketed using reverse-circulation drilling.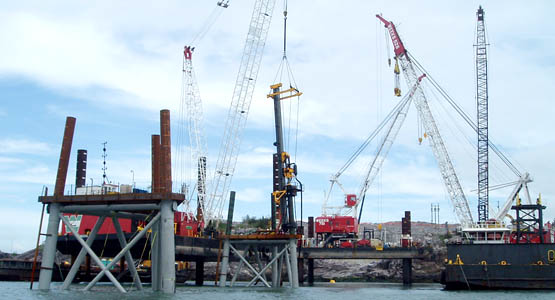 For this project, Berminghammer supplied a custom flying lead outfitted with a Berminghammer reverse-circulation drill along with a 75-ton crowd system which could be utilized in a freestanding configuration. Despite the custom design this equipment, Berminghammer detailed, manufactured and delivered all the required equipment in only 10 weeks.