Project Snapshot
Spud-Type Hanging Lead
RC Drill
1:2 Batters
24, 30, 48" Rock Socketed Piles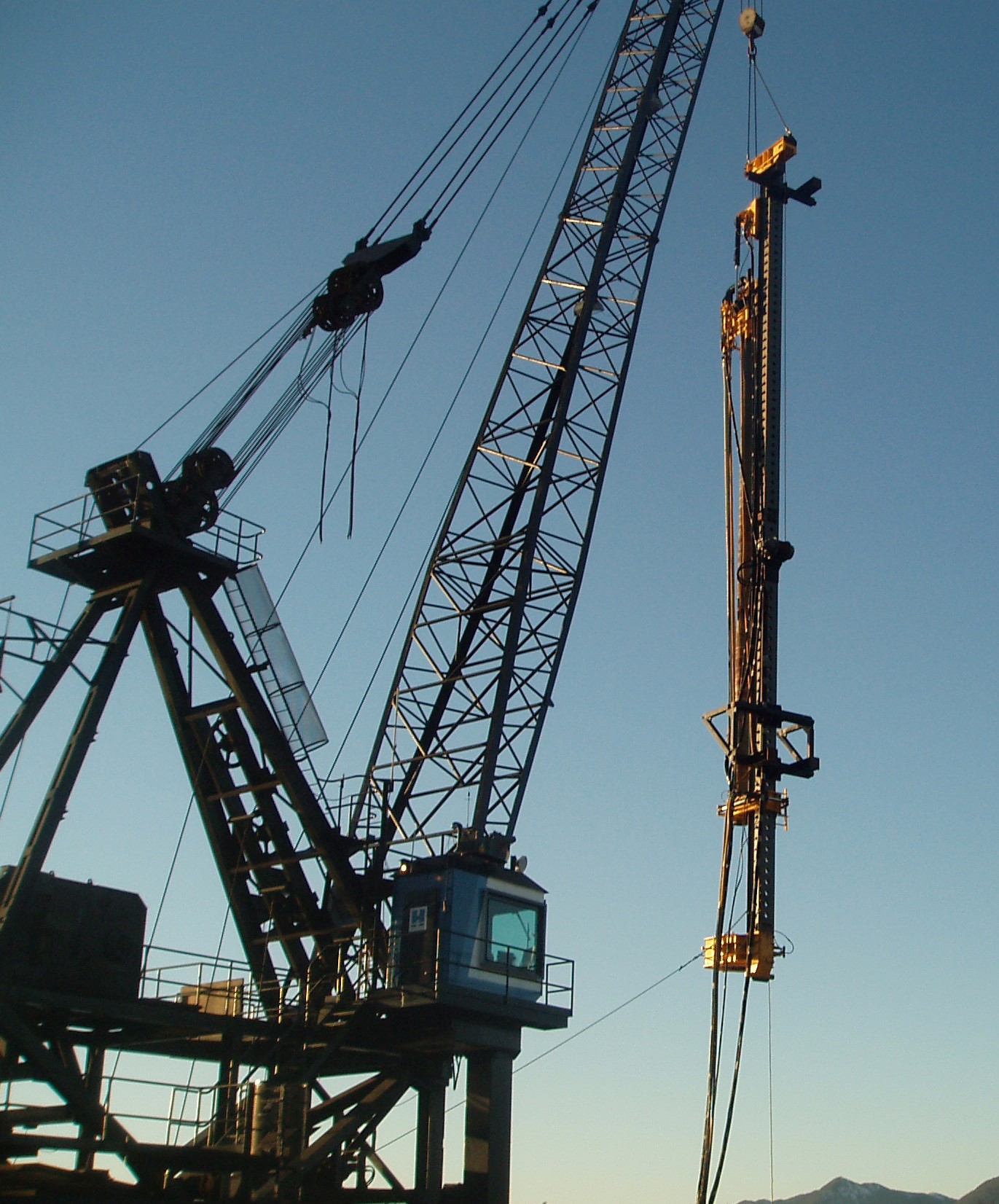 When ACC Hurlen needed to install large piles under the demanding conditions of winter time marine construction in Alaska for the construction of a new cruise ship pier in Ketchikan, they looked to Berminghammer to supply the right scheme and equipment for the job.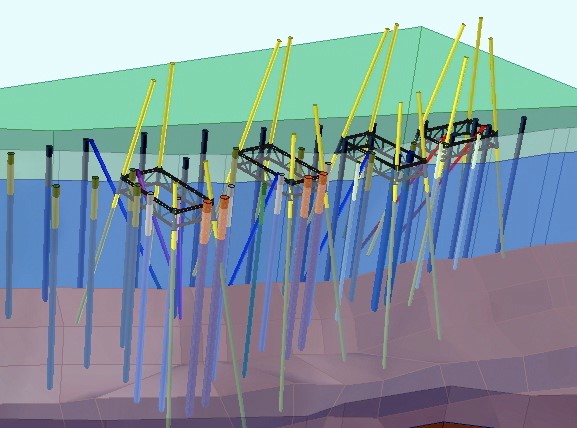 Besides the winter weather and high tides, their challenge was to rock socket 24, 30 and 48 inch diameter piles in 100 feet of water, with batters as high as 1:2 into sloping rock that was covered by minimal overburden.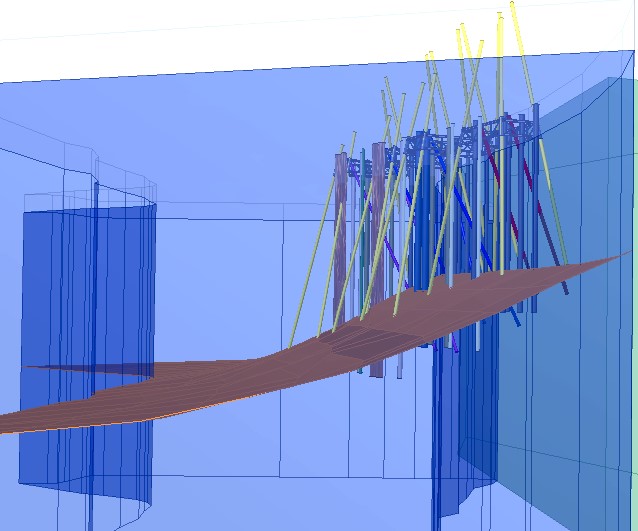 For this project, Berminghammer supplied a large, custom hanging lead system, in addition to a Berminghammer reverse-circulation hydraulic drill and power pack. Under such challenging conditions, having both the right plan and the right equipment was essential to the success of the project.