Project Snapshot
VTL System
B5505 Production Series Hammer
RC Drill
Vibratory Hammer
Down-Hole Hammer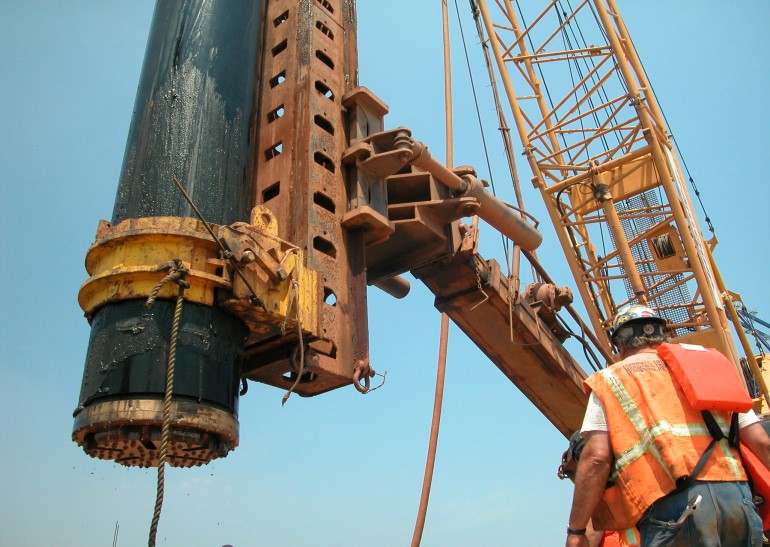 As part of the expansion of the Howland Hook Container Terminal in New York City, Granite Halmar Construction successfully completed pile driving operations thanks to Bermingham's unique wealth of foundation construction equipment and expertise.
The contractor's original plan called for the piles to be driven with a Berminghammer B-5505 hammer through the riprap and boulders before being seated into the rock and drilled out with a hydraulic drill. This method caused too much stress for the specified pile and casing shoe designs, causing the bottoms of the piles to deform. Thanks to its wide range of construction equipment and expertise, Berminghammer rapidly devised a new method of installing the piles using a down-the-hole hammer, allowing the use of the existing piles and casing shoes.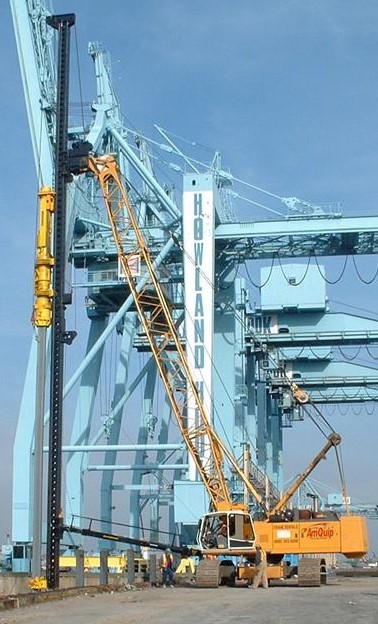 For this project, Berminghammer provided 3-D modeling, capacity and stability calculations, construction sequencing, load testing and on site supervision. Berminghammer also supplied Berminghammer impact hammers and VTL (vertical travel lead) systems, in addition to vibratory and reverse circulation drilling equipment.