Project Snapshot
Dock Wall
Crane Foundations
L27 Vertical Travel Leads (VTL)
Pile Driving
1:3 batter
As part of a US $107.5 million-dollar investment project, Massport Conley's terminal in Boston is seeing the addition of 3 new shipping cranes and a new dock wall. The dock wall and crane foundation requirements were substantial. The design required 28" piles 108' long to be installed on a 1:3 batter. Knowing that long piles and significant batters are a specialty of Berminghammer, contractors came to Berminghammer for a solution.
Ultimately Coastal Marine and Underpinning Foundation & Skanska were selected by general contractor DW White to complete the foundation work. Both contractors enlisted Berminghammer to provide them L27 Vertical Travel Lead systems to pair with 300+ ton crawler cranes and vibratory hammers.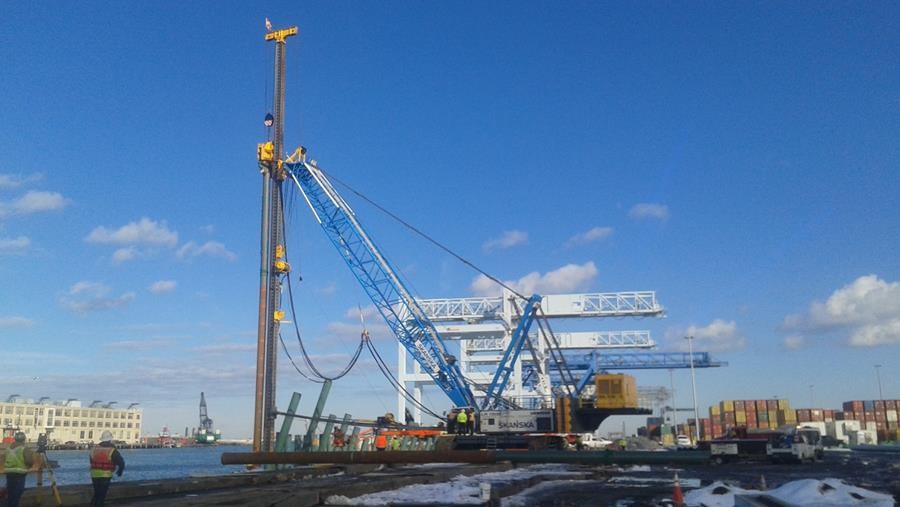 Originally planned for three VTL Systems, the pace of the piling was so quick that piles could not arrive fast enough to keep up. The two VTL systems are completing the work faster than the original projections of three systems.