Project Snapshot
VTL Systems
RC Drill
Single-Pass Grout Injection
Busy, Active Port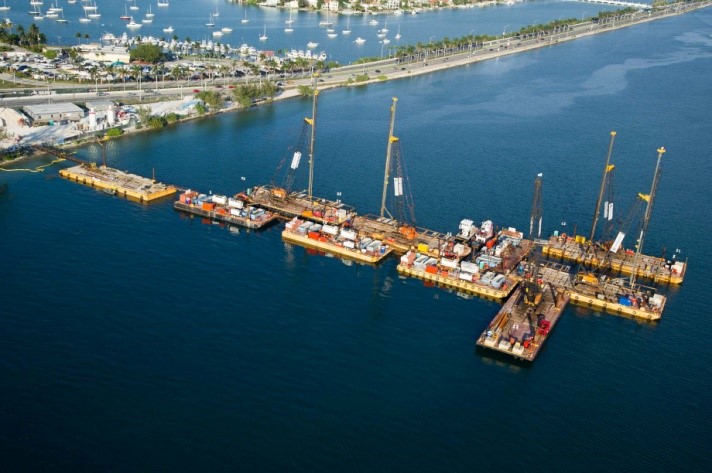 Often referred to as the "Cruise Capital of the World" the Port of Miami is one of the busiest cargo and cruise ship ports in the United States. The Port of Miami Tunnel Project will connect Watson Island and Dodge Island under the government cut channel in Biscayne Bay. To allow for the construction of a tunneling system under the port of Miami, Berminghammer was contacted by Nicholson Construction Company to engineer a solution for rapid grout injection to help solidify the earth for the future drilling of the tunnel. The project posed a unique challenge in that cruise ship traffic at the port created small windows of work time. This created the need to re-think the standard method of grouting with the goal of increasing production.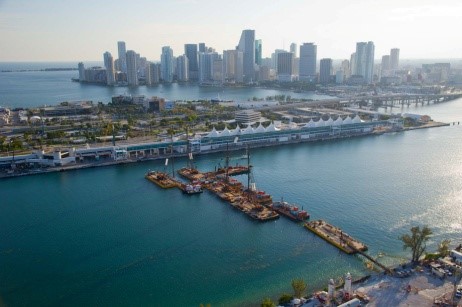 After much collaboration between Berminghammer and Nicholson staff, and idea was conceived to allow the drilling and grouting processes to be completed with a single pass; meaning one insertion of the drill bit and string.
A 130 foot long dual walled drill string was utilized on a crane mounted 140-foot Berminghammer Vertical Travel Lead System for reverse circulation drilling. A seven inch diameter crossover was designed to adapt between the custom drill string and the custom designed drill bit. The system was unique as it was able to convert from drilling to grouting without removing any part of the bit or drill string from the hole.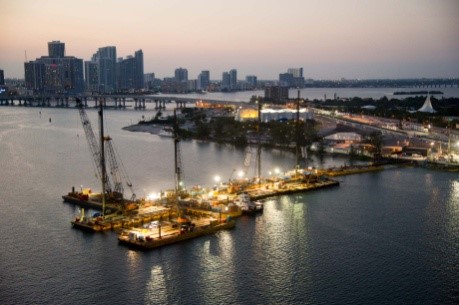 Berminghammer designed all components with 3D CAD software and analyzed stresses with Finite Element Analysis (FEA). Computational Fluid Dynamics (CFD) was also performed to calculate velocities, flow paths and pressure drops for the drilling. All components were designed, fabricated, machined and assembled in-house
Download a PDF of this Project Report