Project Snapshot
Custom Hanging Box Lead System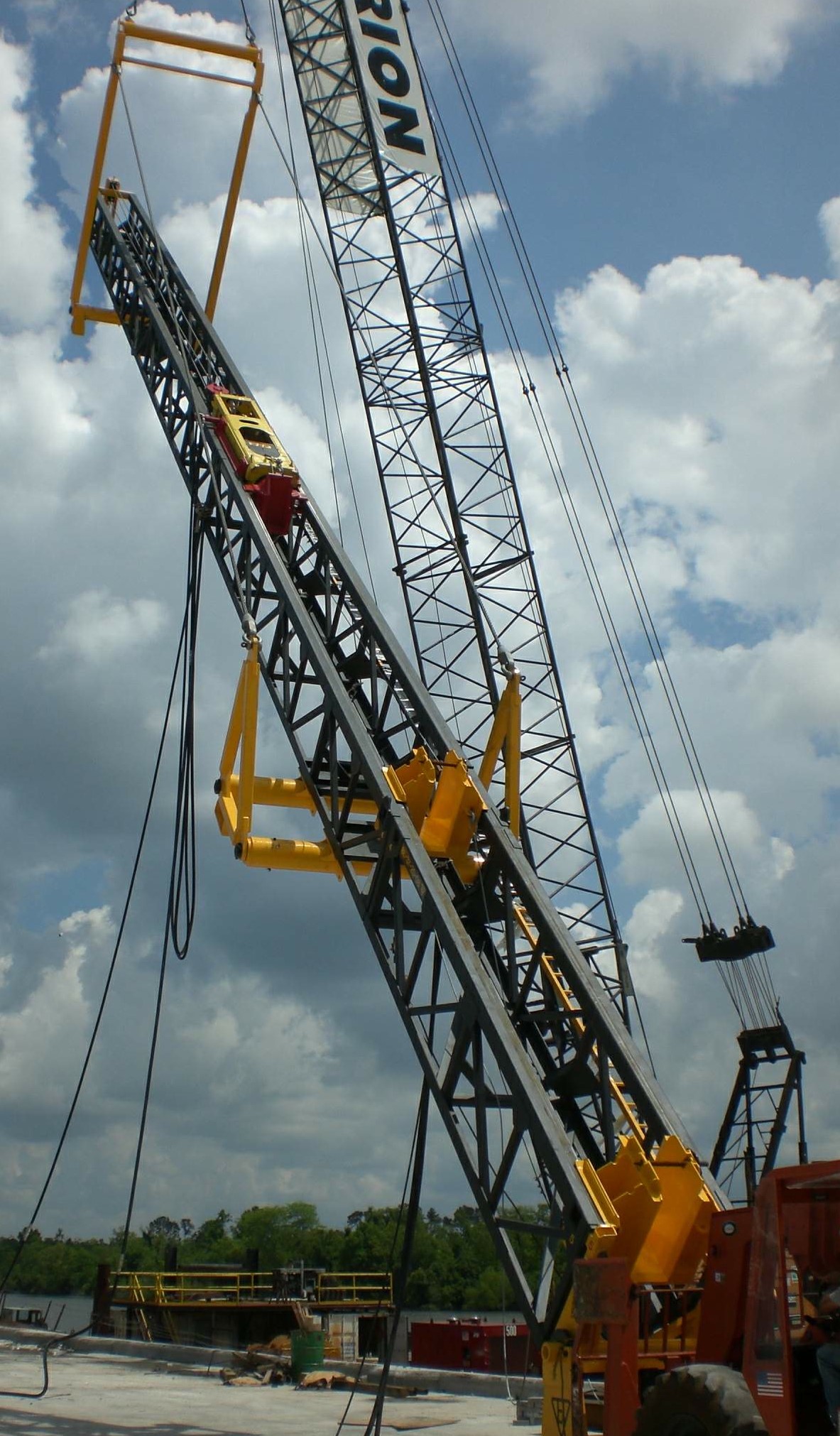 When foundation contractor F. Miller required custom equipment for a demanding and unique project for CITGO in Louisiana, Berminghammer rose to the occasion by designing and manufacturing a custom hanging box lead system.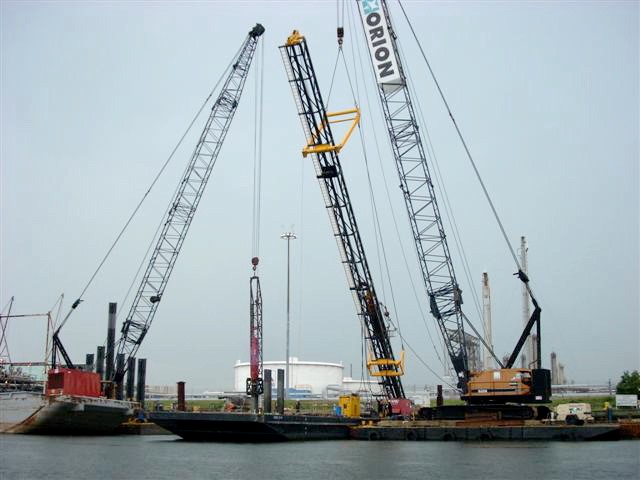 The 140 foot long set of custom box leads were used for driving 110 foot, 1:1 battered piles from a barge. The custom hanging lead system also included floating pile guides, specialized rigging and hydraulic winch assembly. Special pile templates, designed to accommodate the custom leads, were used to position the piles.
F. Miller had initially planned to drive only a single pile each day under such challenging conditions, however the Berminghammer hanging lead system allowed for up to four piles to be driven in a day!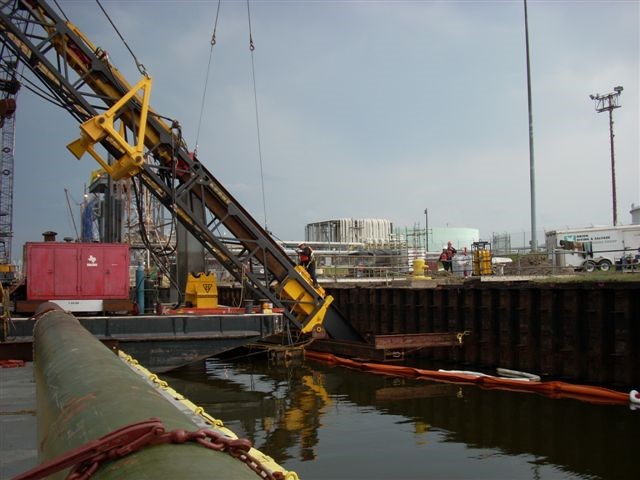 On site service and assistance with setup was performed by regional dealer J&G Sales of Bellville, Texas.